We install all pipework within the reservoir and leading trunk mains both to and from.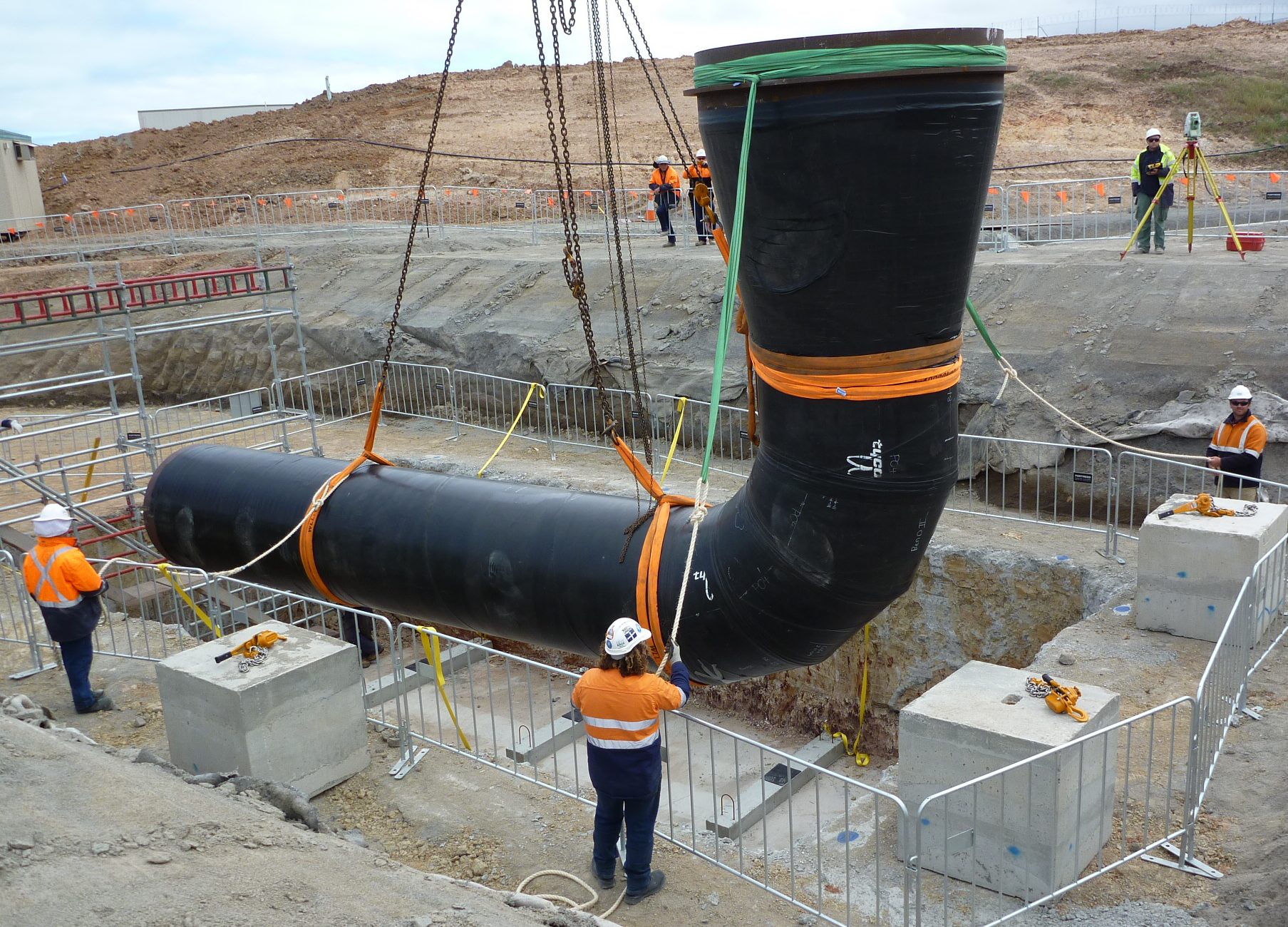 A significant aspect to the construction of a reservoir is that of the inlet and outlet pipework into the reservoir. The pipes can be either:
Ductile Iron Cement Lined (DICL)
High Density Polyethylene (HDPE)
Polyvinyl chloride (PVC)
Glass Reinforced Plastic (GRP)
Stainless Steel
Custom made pipes to suit specific projects.
Pipes can range in sizes from DN100 to DN2400 or larger.